Bone Graft
BoneMedik-DM
Silicon Ion Containing 60% HA, 40% β-TCP
Feature & Benefit
Silicon ion containing porous Hydroxyapatite
[Si-Content: Avg.0.6wt%]. Silicon ion technology speeds up the bone generation & heal activation
Optimum balance between HA and β-TCP in the ratio[%], 60:40
Outstanding biocompatibility
BoneMedik-DM is derived from the exoskeleton of marine coral which has a natural trabecular structure. BoneMedik-DM consists of large pores which run parallel to the major growth axis and smaller interconnecting pores which run perpendicular to the major growth axis.
This structure is similar to the multidirectional, interconnected porosity of cancellous bone.
Application
BoneMedik-DM is a bone grafting material to fill, augment or reconstruct periodontal or oral/maxillofacial defects or osseous defects created from traumatic injury to the bone. BoneMedik-DM can be used with autogenous bone grafting materials.
Typical uses include
Augmentation of the alveolar ridge
filling of periodontal or other alveolar bone defects
filling of extraction sockets
filling of peri-implant defects in conjuction with products intended for Guided Bone Regeneration(GBR)
for use in elevating the maxillary sinus floor
Implant Case
Case A
Before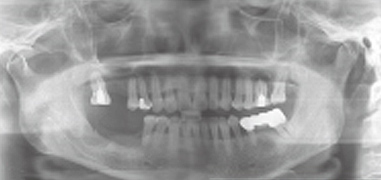 after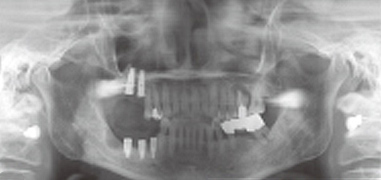 Case B
Before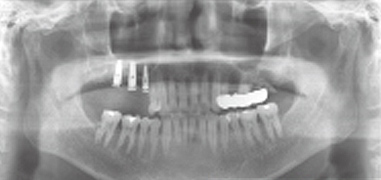 after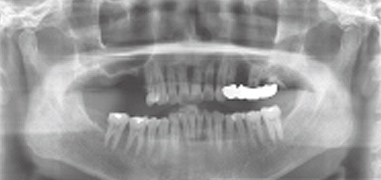 Figure 1. Clinical and radiographic view during surgery.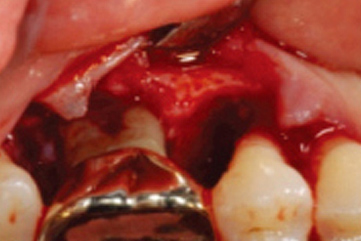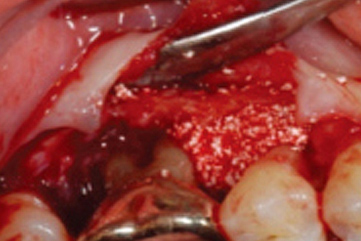 Intrabony defect(left), BoneMedik-DM placed into intrabony defect
Figure 2. Clinical view.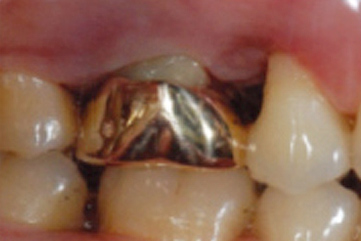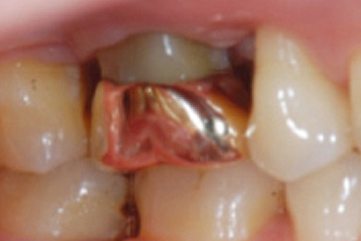 Pre-operative(left) and Six months post operative(Right) Clinical
Figure 3. Radiographic view of test group.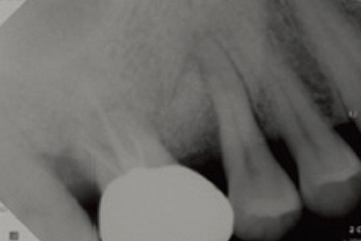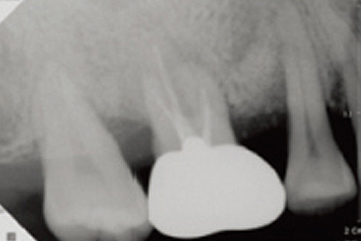 Pre-operative(Left) and Six months post operative radiographic(Right)
Figure 4. Radiographic view of control group.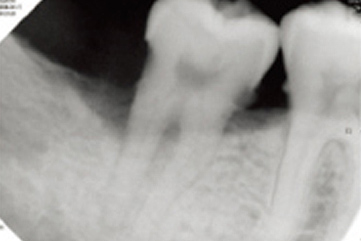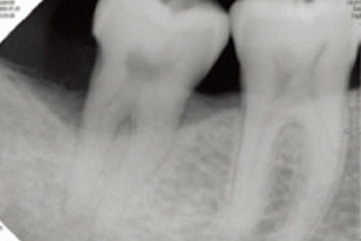 Pre-operative(Left) and six months post operative radiographic(Right)
Order information
Package Specifications (1vial / box)
Size
Weight
0.3 ~ 0.5mm
0.25g
0.5g
1.0g
2.0g
0.5 ~ 1.0mm
0.25g
0.5g
1.0g
2.0g
1.0 ~ 2.0mm
0.25g
0.5g
1.0g
2.0g
further product information
Download