Greetings
Since its foundation in 1990 as a manufacturer of medical devices to contribute to the development of health & medical industry, META-BIOMED CO., LTD., has manufactured excellent products such as not only biodegradable surgical sutures but also dental products through sustained R&D and are exporting such products to over 80 countries including the USA and Europe creativity and challenge.
As a result of positively focusing on R&D investment as a technology-intensive small/medium enterprise since its foundation, the company could be positioned as an enterprise that is capable of manufacturing superior products being acknowledged at home and abroad including world best products and localized products being selected as the products of new technology.
In addition, in order to grow one step further as an enterprise specialized in high-tech bio-engineering, a research on bone restoration materials for orthopedics has been progressed as a new technology project of next generation and this project is currently under the stage to get permission for mass production. As a result of this sustained R&D effort, META-BIOMED will grow as a creative enterprise in the field of bio-engineering and in order to achieve this objective, all our staff members are pursuing a new value creation.
To fulfil social responsibility towards human life and health, all the staff members of META-BIOMED will do their respective best in order to make our company that may provide satisfaction to the society and customers while contributing to the development of medical industry under the spirit of creativity and challenge.
An Enterprise that exerts endless efforts for the future based on value innovation and challenging spirit
Chairman
META BIOMED CO., LTD.
SUK SONG OH
Business area
Future growth engine secured by concentrating on developing core technologies for main products and discovering a new business model
Dental materials and devices
Surgical materials and equipment Cosmetic Surgical, Orthopedics, General Surgical
Core Value
Diamond Quality
Top quality that can be trusted
Making products that can be safely used by you and your family
Gold Service
Best service that can bring satisfaction
Putting ourselves in customers' shoes and taking action in advance
Silver Price
Competitive, reasonable price
Pricing in a way that brings more value to customers than the price they pay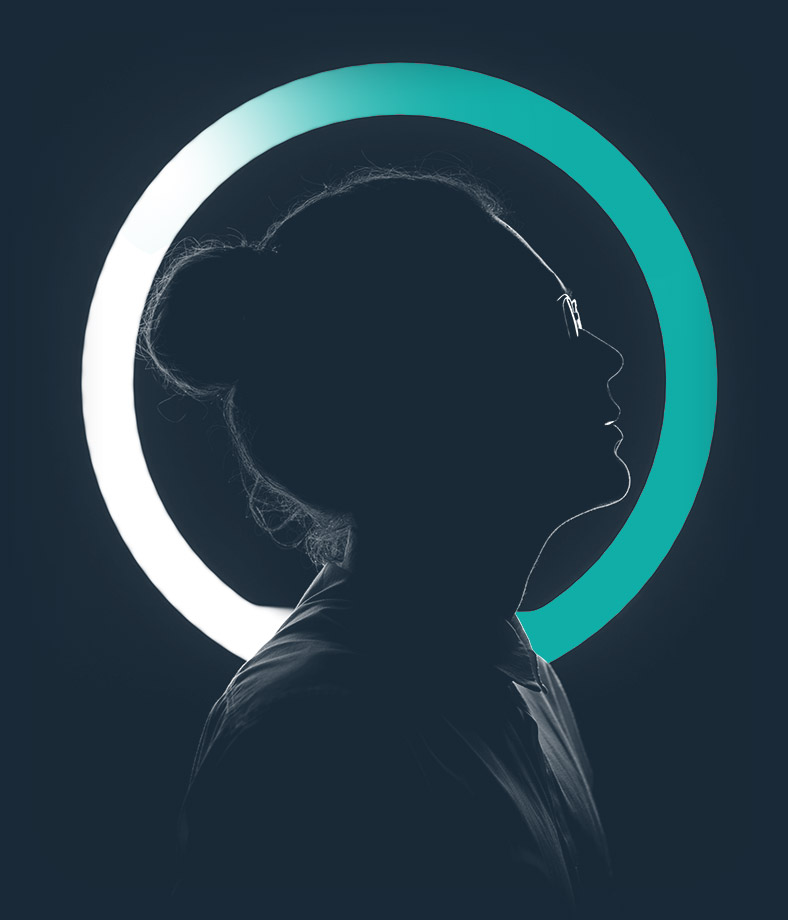 Management Philosophy
Envision the Future!
Mission
Prevent and treat human diseases and serve for longevity, health, and happy life of humanity
Vision
5 trillion KRW sales in 2030 Growing as a global biomedical company with 5 World-Class Products
Quality Policy
100% Just-in-time delivery
0Defect
0Customer complaints
10% Cost saving (reduction)
As a specialized manufacturer of dental devices and bio-engineering related products, basic policy of META-BIOMED is to timely supply the best products having top priority on its safety rather than corporate profit to the customers all over the world with competitive price by pursuing thorough customer safety based on the best technical capability and clean sanitary environment.
ISO
13485:2016
EN ISO
13485:2016
In order to practice this policy, product quality will be guaranteed through quality management system so that the requirements of ISO 13485:2016, EN ISO 13485:2016, CE, MDSAP, KGMP, FDA quality system and relevant regulations would be satisfied and all the staff members will do their respective best in order to practice, maintain quality management system and improve its effectiveness on a sustained basis.
History
For the past 30 years, Meta Biomed has been constantly changing and innovating for health and happiness of humanity.
2017
Founded the Vietnamese branch Meta Biomed Vina
2016
Founded the European branch

(Germany)
2015
Nominated for World Class 300 and Global Specialist
Certified as a competence-reinforced company in Chungbuk
2014
Certified as a 'family-friendly company' by Ministry of Gender Equality and Family
Won 2014 KASBA 'Best Management Award'
The endoscope catheter 'I-Dolphin' certified by CE
2013
Won 2013 KOTRA Jangbogo Award and Prime Minister Prize

Declared 2013 Meta Vision
Accompanied the President for diplomatic mission to China
Dental bone graft material certified by CE Built the 2nd plant in Cambodia
2012
Awarded Great Korean Grand Prize
Acquired management right of Vegatech Co., Ltd.
2011
Acquired ISO 14001 accreditation
Completion of Osong BioValley/moved in
2010
After taking over S-Denti Co., Ltd., it was incorporated as affiliate company.
Established Japan Biomed - a joint venture in Tokyo, Japan
2008
Listed in KOSDAQ
CE, PDA accreditation for bone restoration material for dental application
Established US corporation
Awarded Trade Man of the Year

(Korea International Trade Association)

Declared Vision 2015 and New CI
Selected as World Best Product
- Endodontic

(root canal)

sealer -
Established Cambodian corporation
2007
Established Brazilian office
Registered bone restoration material at CE/US FDA
Awarded US $10Million Export Tower
Selected as world best product

(E&Q Master)
2006
Registration of bone restoration material in US patent
Expansion of Ochang Factory

(suture&bone restoration material)

Awarded Order of industrial Service Merit at Korean Innovative Technology Show
2005
Completed inspection of factory by US FDA
Selected as promising SME

(SMBA)
2004
AD SEAL FDA registration
Selected as excellent research institute

(MEST)
2003
Metapex, Metapaste registration at US FDA
Selected as world best product

(E&Q Plus)
2002
Selected as Parts material supplier by MKE
2001
Changed company name to META-BIOMED CO., LTD.
Completed Ochang Factory and Research Institute
2000
Selected as an enterprise having excellent technical capability

(SMBA)

Established Baotou Meta corporation in China
CE Mark Accreditation

(Metapex, Metapaste)
1999
Selected as venture business, Established technical institute
Received citation from industry-academia-research institute association and Prime Minister
Selected as industrial technology developer in bio-engineering field
Converted to a corporation

(METADENTAL CO., LTD.)
1998
Acquired ISO9001/CE Mark accreditation

(GP, PP)
1995
Registration of factory at FDA
1990
Established METADENTAL CO., LTD.
2017
Won the 30million Export Tower
2015
Certified as a competence-reinforced company in Chungbuk
2014
Won 2014 KASBA 'Best Management Award'
2013
Won 2013 KOTRA Jangbogo Award and Prime Minister Prize
2012
Selected as an AT&D Korea brand by Ministry of Knowledge Economy and KIDP
2012
Won Excellent Management Award in the medical device section from Seoul National Univ. International Graduate School CLP
2012
Nov. 5, 2012 Won Hanminjok Global Management Award
2012
Sep. 5, 2012 Won SMBA (technology innovation) Award
2012
Aug. 21, 2012 Selected as one of the 4th SMB Stars
2011
Dec. 29, 2011 Selected as a Glorious Small and Medium Business
2010
Apr. 23, 2010 Won Global Forum Hidden Champion Award
2010
Won the NT (New Technology) Mark (Ministry of Knowledge Economy)
2010
Good Taxpayer Commendation (Ministry of Strategy and Finance)
2009
Selected as a Next-Generation World Class Product of Korea (Ministry of Knowledge Economy)
2008
Won the Management Award (Korea International Accounting Association)
2008
Won the Korean Trader of the Month (Ministry of Knowledge Economy, KITA, Hankyung)
2008
Won the Korean Trader of the Year (Ministry of Knowledge Economy, KITA, Hankyung)
2007
Won the SMBA Award in Korea Precision Industry Competition (Ministry of Commerce Industry and Energy)
2007
Won the 44th Trade Day "10million Export Tower"
2007
Selected as a Next-Generation World Class Product of Korea (Ministry of Commerce Industry and Energy)
2006
Selected for Outstanding SMB Membership (SMBA)
2006
Won the Industrial Badge in Korea Technology Innovation Fair
2005
Won the KHIDI Prize in Health Industry Technologies Exposition Korea (Ministry of Health and Welfare, KHIDI)
2004
Selected as a Patent Star Company (Chamber of Commerce and Industry)
2004
Selected as a World-Class Technology Product of Korea
2004
Won the Chungbuk SMB Technology Award (Chungcheongbukdo)
2004
Outstanding Technology Research Center Commendation (Ministry of Education and Science Technology)
2003
Selected as a Next-Generation World Class Product of Korea
2002
Selected as INNO-BIZ
2001
Obtained Korea Good Technology (KT) Mark
2000
Selected as Top 100 Venture Enterprises (MoTIE, Maeil Business Newspaper)
2000
Commendation from Prime Minister in the Industry-Academy Joint Technology Development section
1999
Commendation from Prime Minister in the Industry-Academy Joint Technology Development section