HA Filler
Da:all Dermal fill
Innovation in hyaluronic acid technology
Long lasting
Long lasting HA Filler?
Patented MCL* technology
High viscosity is obtained through patented stage micro beads manufacturing technology based on cross linked Hyaluronic Acid.
1
Existing Cross-linking technology
2
Ultrafine bead divided by molecule of HA
3
New bead united by ultrafine bead
4
Another bead united by new bead
5
Da:all Dermal fill
Technology in existing HA filler
Primary or Secondary cross-linking can be different in each company.
Da:all Dermal fill in Semi-solid Gel state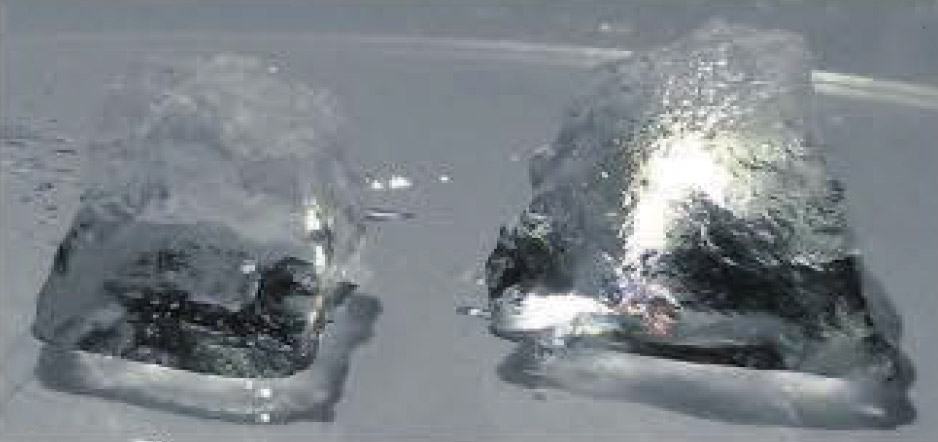 Due to high cohesiveness and viscosity, Da:all Dermal fill is not easily dissolved by Hyaluronidase in the body.
(The long-lasting mechanism)
Viscosity Test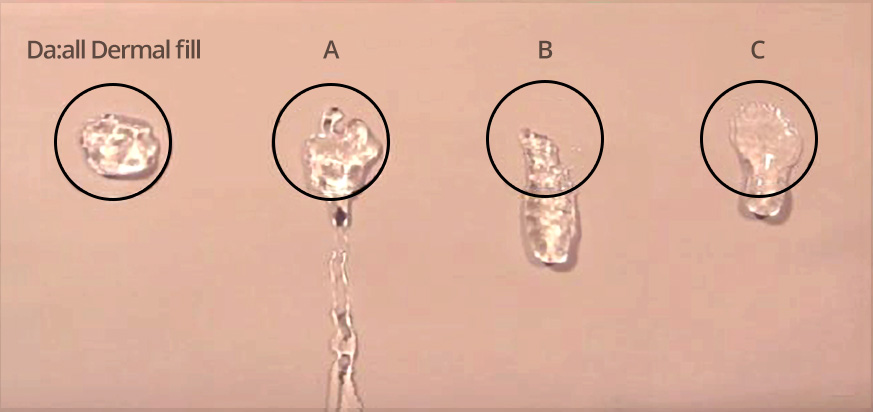 An elaborate product with high viscosity and cohesiveness through its high cross linking rate, and a very low particle size to provide moldability, longevity and shape maintenance after procedure.
Longevity comparison graph
Comparison to conventional products that claim to have produced a long lasting HA filler
Most companies claim to have successfully manufactured a long lasting HA filler by increasing the cross- linking rate. However, due to limitations in the cross-linking technology these products instead have onl y increased viscosity and particle size, which does not contribute to a long lasting HA filler. Moreover, products that have only raised viscosity does not show good moldability.
Innovation in hyaluronic acid technology
Safe & Removable
The product is safe with no chemical modification in the HA, even after high cross-linking process.
Refractive absorbance analysis
Raw material
Complete product
The wavelength pattern of Da:all Dermal fill is the same as its raw material, showing that the product has not altered its physical properties.
Hyaluronidase test
Da:all Dermal fill perfectly dissolves through Hyaluronidase.
Superior hydrophilic capacity
Our product provides excellent volume effect through its high hydrophillic capacity and stable molecular structure even after high cross-linking rate.
Comparison of moisture retention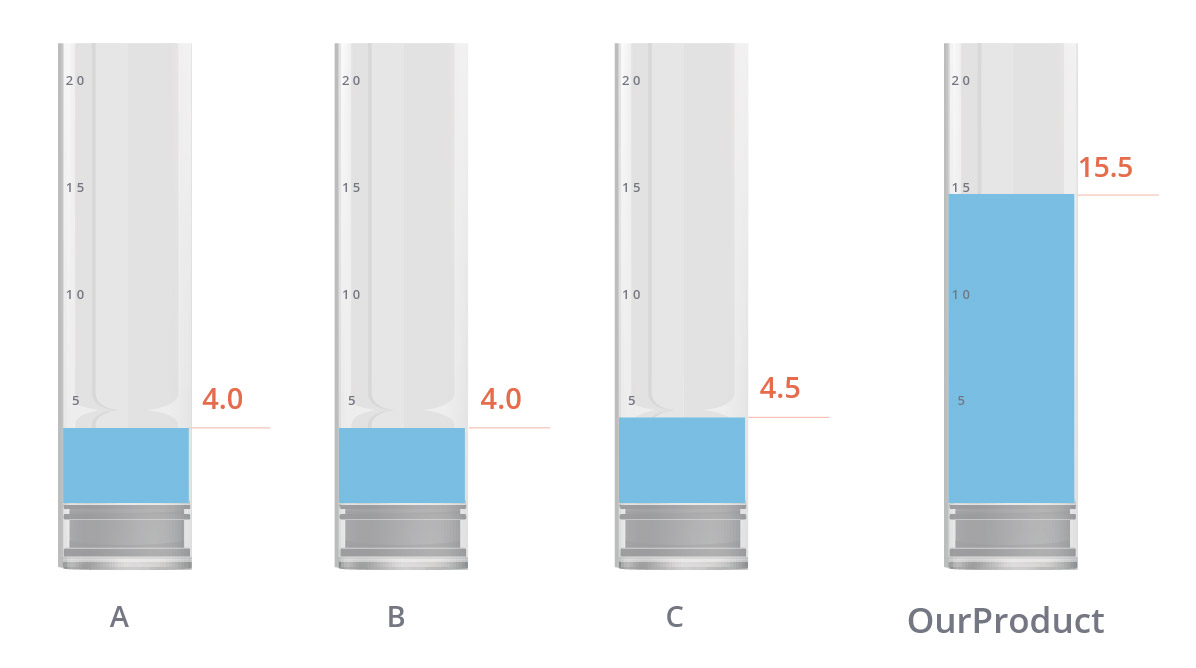 Centrifugation at 3,000 rpm for 30 minutes
(Status: 500cc of water added to a sample of 1cc)
Shows higher volume effect compared to other fillers of same amount
Excellent volumizing effect and easy molding even with a small amount
Da:all Dermal fill
Increase long lasting effect in the human body by creating pearl shaped beads to overcome the fast dissolution through natural hyaluronidase of conventional reticulate structured HA.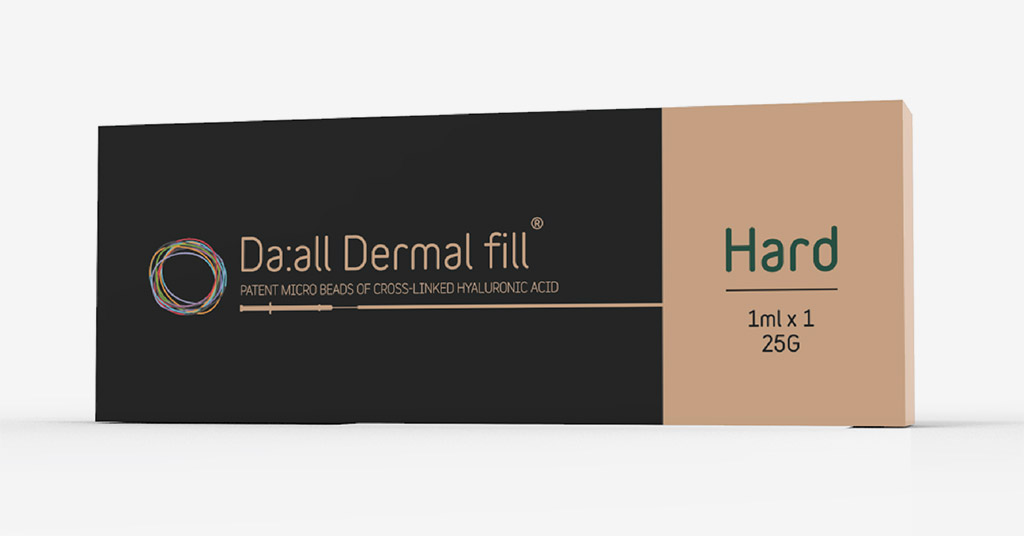 Da:all Dermal fill Hard
Composition

20mg/ml

Volume

1ml × 1cc

Needle

25G 13mm UTW Needle

(Ultra Thin Wall)

Cross Linking rate

Area used

Volume-Dermis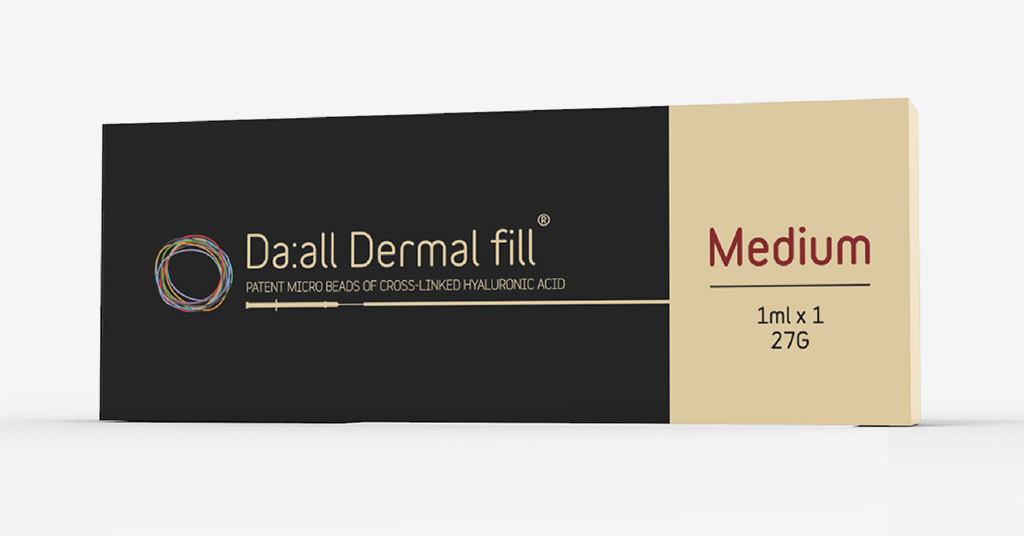 Da:all Dermal fill Medium
Composition

20mg/ml

Volume

1ml × 1cc

Needle

27G 13mm UTW Needle

(Ultra Thin Wall)

Cross Linking rate

Area used

Mid-Deep Dermis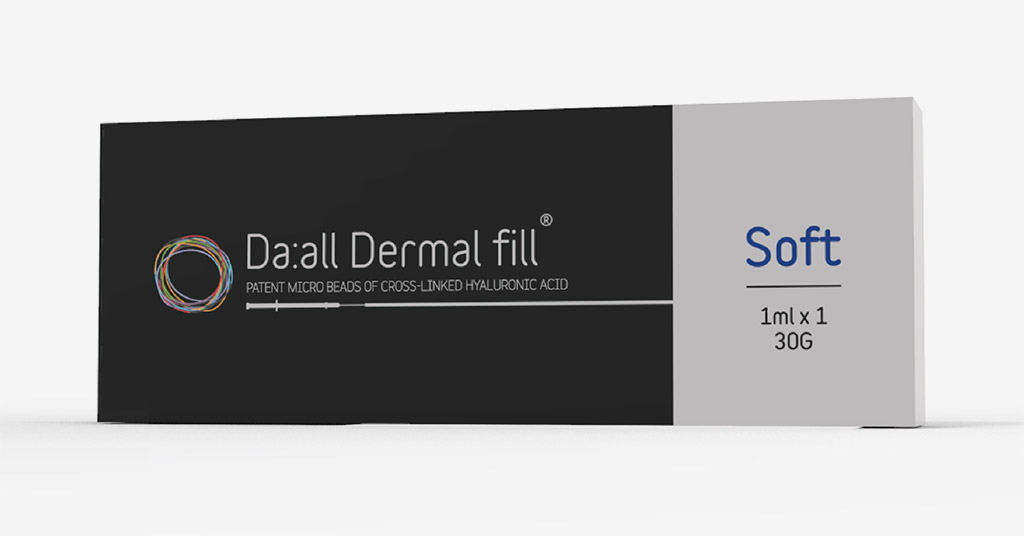 Da:all Dermal fill Soft
Composition

20mg/ml

Volume

1ml × 1cc

Needle

30G 13mm UTW Needle

(Ultra Thin Wall)

Cross Linking rate

Area used

Mid Dermis Fine Wrinkle
further product information
Download