Endodontics
CeraSeal
Calcium Silicate-based Bioceramic Root Canal Sealer
Feature & Benefit
It's Calcium Silicate!
Calcium silicate produces CAH(Calcium Aluminate Hydrate) gel and CSH(Calsium Silicate Hydrate) gel by absorbing the moisture from surrounding tissues in the root canal and some crystallization of Calcium Hydroxide (Ca(OH)2)
Antimicrobial effect Suppress the bacteria in the root canal
Non toxic (High cell viability) Healing effect, harmless to human
High volumetric stability (no shrinkage, expansion) Hydraulic condensation (One cone technique) is possible thanks to hermetic sealing
High flowability All aspects of canal anatomy can be reached, which wasn't possible with CWC
Appropriate setting time (3.5h) Prevents washout phenomenon
Application
Permanent root canal sealing
Permanent root canal filling after pulp gangrene and temporary filling treatment
TEST RESULT
Non diluted
Diluted 1:2
Diluted 1:4
This test's result shows and proves that even if CeraSeal has high pH(12.73) as time goes by it induces cells' proliferation. So it's harmless to human body, also it has excellent biocompatibility understandably.
Components
CeraSeal

2g Pre-mixed syringe × 1EA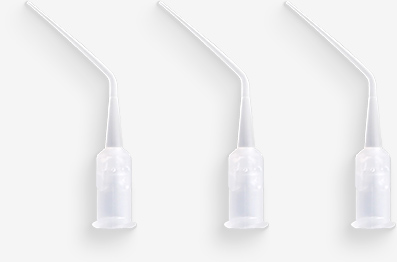 Intra canal tips × 10EA
Order information
CeraSeal
2g Syringe 1EA, Disposable Tip 15EA