General Surgery
MetaClip-P & Appliers
Polymer Ligating Clips & Appliers
2195
MetaClip-P Features
Non slip type
Clear Locking sound
Biocompatible Polymer
Non-absorbable Polymer
Flexible Hinge
High tensile strength
Clip Specification
Vessels / Tissues bundle size range


M

2~7mm

Ref No. PCMM01A
Clips/Cartridge

6

Cartridges/Box

14

Clips/Box

84
ML

3~10mm

Ref No. PCML02A
Clips/Cartridge

6

Cartridges/Box

14

Clips/Box

84
L

5~13mm

Ref No. PCLL03A
Clips/Cartridge

6

Cartridges/Box

14

Clips/Box

84
XL

7~16mm

Ref No. PCXL04A
Clips/Cartridge

6

Cartridges/Box

14

Clips/Box

84
Non-Absorbable Polymer
is a biocompatible polymer that does not interfere with CT, MRI or X-ray.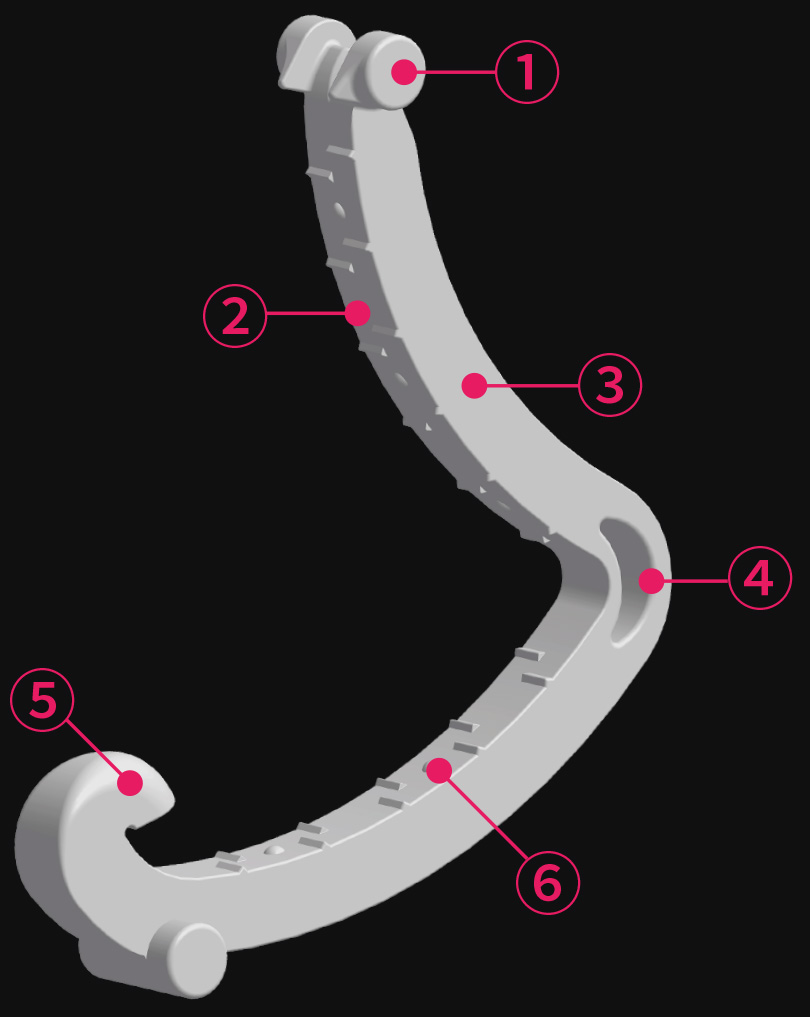 ①

Bosses

enhance security in applier jaws
②

Intergrated Ridges

designed to prevent slippage with a reliable 360° grip
③

Bow-Shape

Allows removal with appropriate instrument
④

Flexible hinge

allows clip to be inserted
⑤

Locking Mechanism

provides secure closure with clear locking sound that allows user to assure that the clip is locked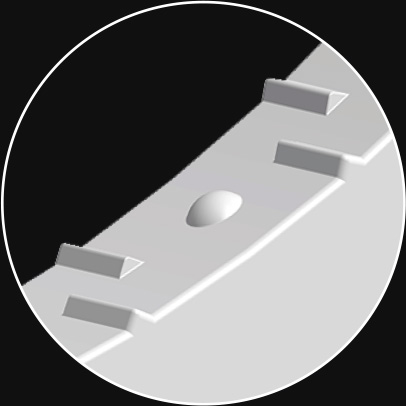 ⑥

The teeth is designed to prevent slippage

The circular projection inside the clip prevents slippage
Appliers Features
Non - detachable design for easier maintenance and durability
Made of high quality stainless steel
Color coded size matching cartridge
Compatible with corresponding sizes of Meta Clip-P polymer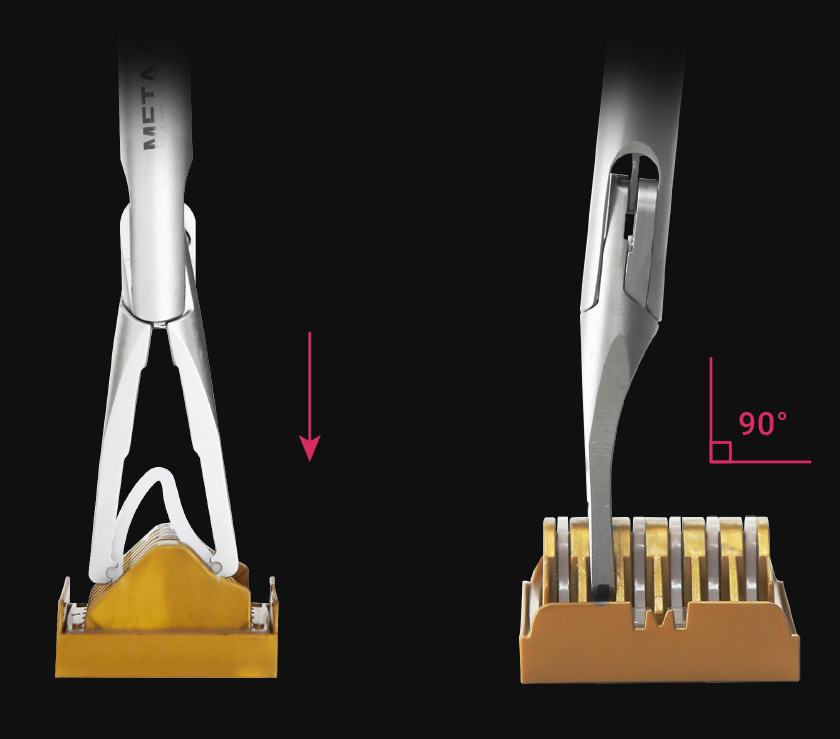 Proper Jaw Angle
for better loading it is necessary to position the applier jaw perpendicular to the cartridge body
Applier Sterilization
Sterilization Conditions
Instrument state
Wrap with a disinpection Cloth.
Pre-vacuum
Premium

APPLIER
Temperature

132°C

Exposure Time

4Min.

Drying Time

30Min.
Standard

APPLIER
Temperature

134-135°C

Exposure Time

3Min.

Drying Time

30Min.
Premium OPEN APPLIER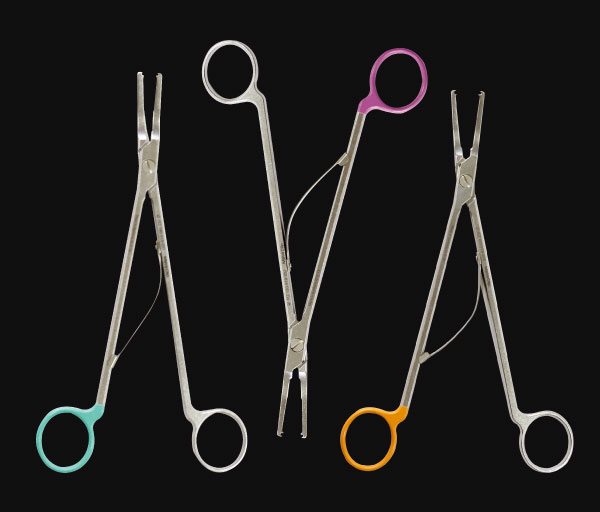 | Clip Size | Model NO. | Length |
| --- | --- | --- |
| ML | OPAPMLA | 210mm |
| L | OPAPLLA | 210mm |
| XL | OPAPXLA | 210mm |
Standard OPEN APPLIER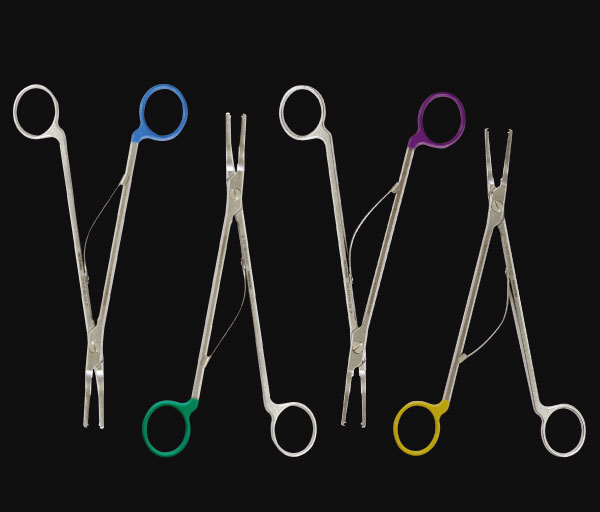 | Clip Size | Model NO. | Length |
| --- | --- | --- |
| M | OMAPMMA | 280mm |
| ML | OMAPMLA | 280mm |
| L | OMAPLLA | 280mm |
| XL | OMAPXLA | 280mm |
Premium ENDO APPLIER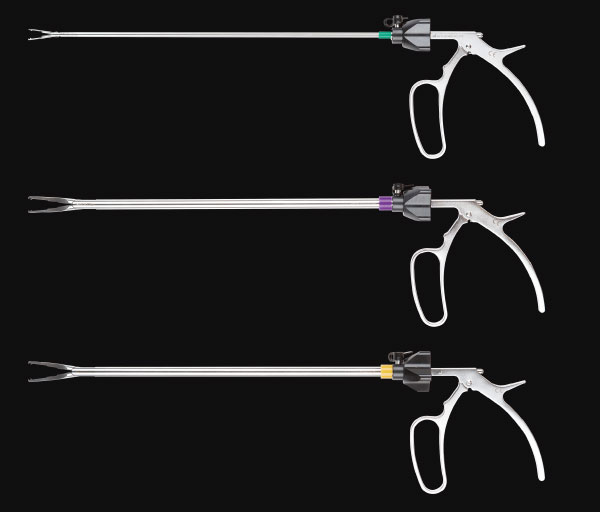 | Clip Size | Model NO. | Shaft Length | Shaft Diameter |
| --- | --- | --- | --- |
| ML | ENAPMLB | 330mm | 5mm |
| L | ENAPLLB | 330mm | 10mm |
| XL | ENAPXLB | 330mm | 10mm |
Standard ENDO APPLIER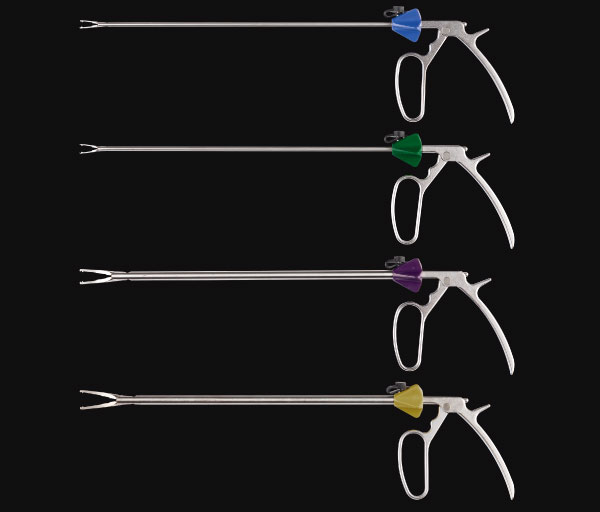 | Clip Size | Model NO. | Shaft Length | Shaft Diameter |
| --- | --- | --- | --- |
| M | EMAPMMA | 330mm | 5mm |
| ML | EMAPMLA | 330mm | 5mm |
| L | EMAPLLA | 330mm | 10mm |
| XL | EMAPXLA | 330mm | 10mm |
OPEN REMOVER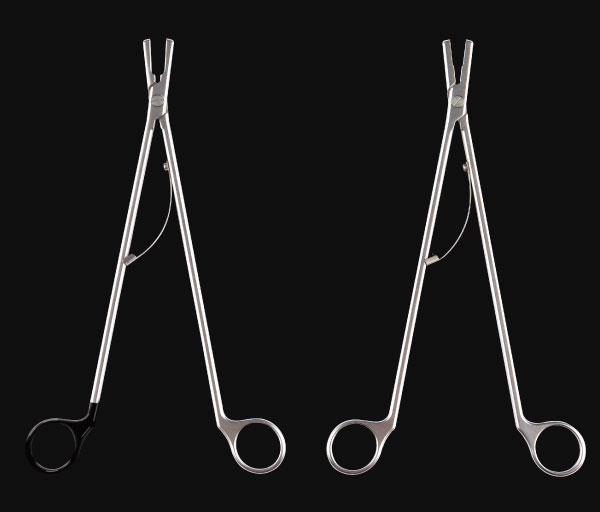 | Clip Size | Model NO. | Length |
| --- | --- | --- |
| M/ML | ORAPMLA | 280mm |
| L/XL | ORAPXLA | 280mm |
ENDO REMOVER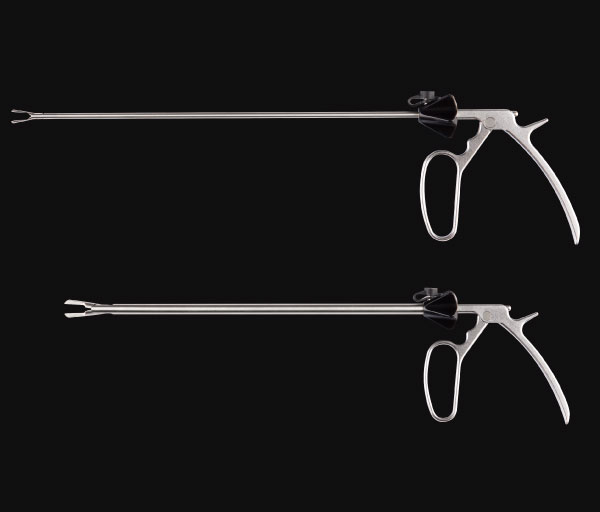 | Clip Size | Model NO. | Shaft Length | Shaft Diameter |
| --- | --- | --- | --- |
| M/ML | ERAPMLA | 320mm | 5mm |
| L/XL | ERAPXLA | 320mm | 10mm |
Order Information
Clip Size

Open Applier-Standard

Endo Applier-Standard

Open Remover

Endo Remover

M

OMAPMMA
EMAPMMA
ORAPMLA
ERAPMLA

ML

OMAPMLA
EMAPMLA
ORAPMLA
ERAPMLA

L

OMAPLLA
EMAPLLA
ORAPXLA
ERAPXLA

XL

OMAPXLA
EMAPXLA
ORAPXLA
ERAPXLA

&nbsp

&nbsp
&nbsp
&nbsp
&nbsp

Clip Size

Open Applier-Premium

Endo Applier-Premium

ML

OPAPMLA
ENAPMLA

L

OPAPLLA
ENAPLLA

XL

OPAPXLA
ENAPXLA
further product information
Download