Monofilament
MEPFIL-MO
PGCL Absorbable Monofilament
Feature
MEPFIL-MO is a short-term synthetic absorbable monofilament composed of a copolymer made from 75% glycolide and 25% caprolactone(PGCL).
The retention strength of MEPFIL-MO is about 50% of the initial strength after 7 days at 37°C.
MEPFIL-MO is available for dyed(violet) and undyed(beige).
Specification of Monofilament
appearance
Color, Surface
knot pull tensile strength
knot security
Internal Spec.
Retention of strength
50% ~ 80% of the initial strength after 7 days at 37°C
Water content
Less than 400ppm
Diameter
Size
Diameters by EP or USP methods

mm

Average value
Individual value
USP
EP

Gauge No.

Minimum
Maximum
Minimum
Maximum
7-0
0.5
0.050
0.094
0.045
0.125
6-0
0.7
0.095
0.149
0.075
0.175
5-0
1
0.150
0.199
0.125
0.225
4-0
1.5
0.200
0.249
0.175
0.275
3-0
2
0.250
0.339
0.225
0.375
2-0
3
0.340
0.399
0.325
0.450
0(1-0)
3.5
0.400
0.499
0.375
0.550
1
4
0.500
0.570
0.450
0.600
2
5
0.571
0.610
0.500
0.700
Knot Pull tensile strength
Size
EP method

N

USP
EP

Gauge No.

Mnimum average value
Mnimum individual value
7-0
0.5
1.4
0.7
6-0
0.7
2.5
1.3
5-0
1
6.8
3.4
4-0
1.5
9.5
4.7
3-0
2
17.5
8.9
2-0
3
26.8
13.4
0(1-0)
3.5
39.0
18.5
1
4
50.8
25.4
2
5
63.5
31.8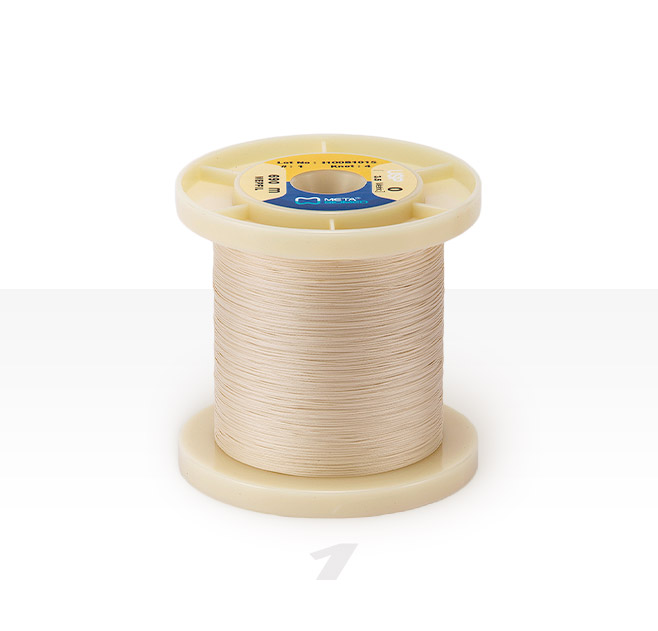 Spool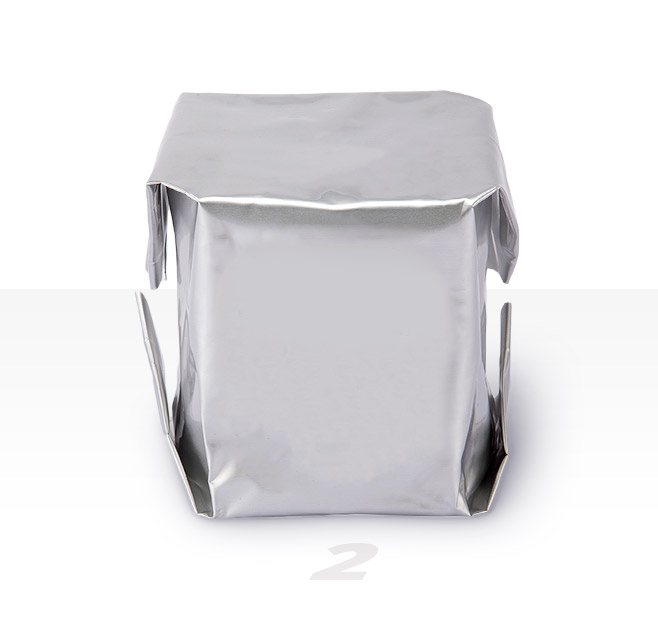 Aluminum pouch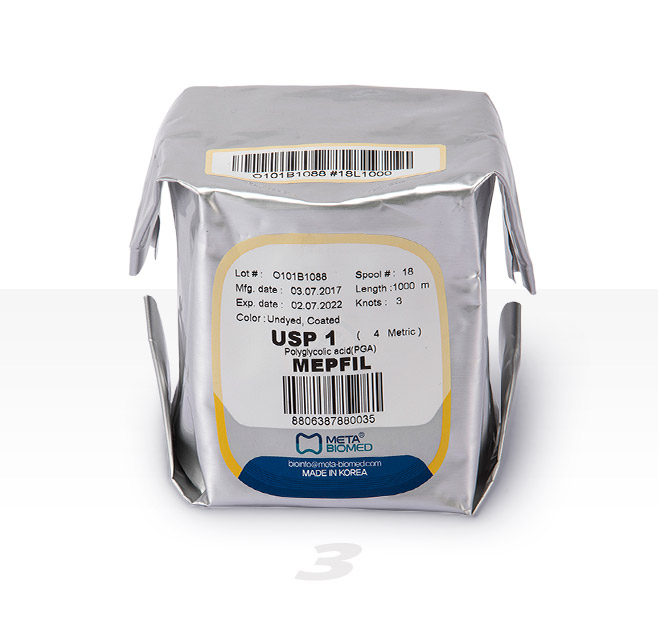 Aluminum pouch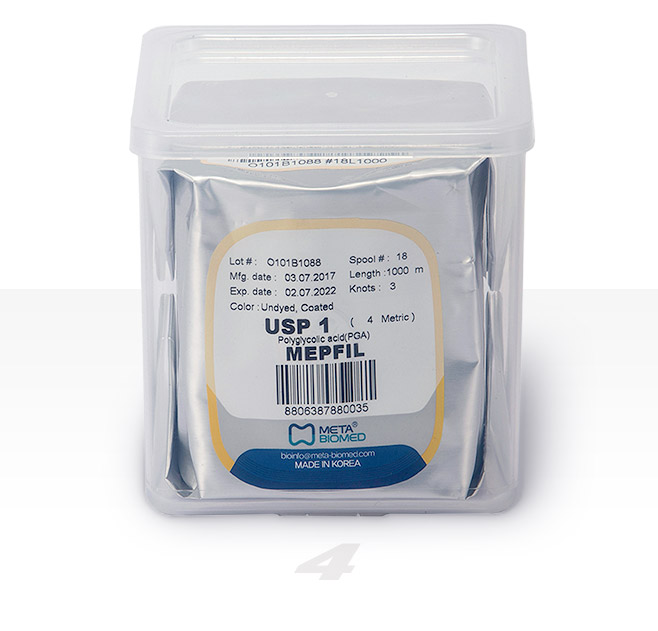 PP can